CAMPAIGNS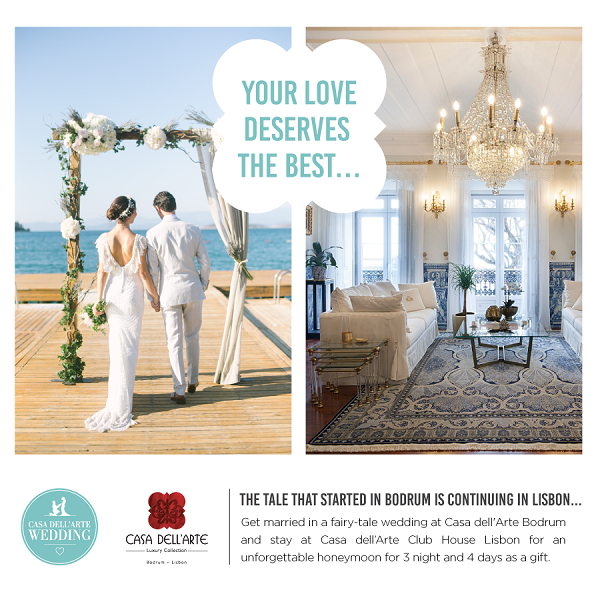 THE TALE THAT STARTED IN BODRUM IS CONTINUING IN LISBON
DISCLAIMER
- Offer includes room only.
- Dates are subject to hotel availability.
- Offer is valid for one year after wedding date.
- Flight and travel is not included.
- This offer is valid for minimum 50 guest attendance wedding celebrations.
GET A QUOTE
Please complete the following form, and we will contact you directly to discuss how Casa dell`Arte team could make your dreams come true.
We look forward to speaking with you soon!